Preview this item

Funny Office Awards

Liven up your Holiday Office Party and solve your Gag Gift Dilemma with our BUNDLE of Funny Awards! Includes over 200 Printable Funny Award Certificates for coworkers, employees, volunteers, staff, teammates and friends plus templates for making up your own Funny Awards.
by Larry Weaver (Author)

Includes Our 3 Most Popular Funny Award Collections:
• 101 Funny Employee Awards
• 101 Funny Award Certificates
• 12 Employee of the Month Awards


Format: PDF Download
Price: $69.97 SALE $39.99
Sample Funny Certificates: 214 in All PLUS Blank Award Templates!
Funny Office Awards Video:

Watch on YouTube - Funny Office Awards
Includes these 3 Funny Awards Collections in 1 Cost-Savings BUNDLE:
Employees, volunteers and staff
101 funny awards to give for employee recognition, staff appreciation, corporate events, office parties, end of year awards ceremonies...

Family, friends, coworkers, and teammates
101 funny awards to give at office parties, family reunions, church functions, high school function...

Employees of the Month
12 funny employee of the month awards to give plus colorful templates for making your own awards.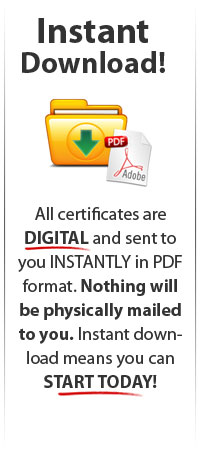 These funny certificates are perfect for employee recognition, staff appreciation, corporate events, office parties, end of year awards ceremonies, and informal meetings at any type of business. Includes office superlatives, gag awards, "job well done" awards, and much more. For managers to give to employees or for coworkers to give to each other.
You can add what you need — by typing directly into the PDF, by using your word processing application, e.g. Microsoft Word, or by handwriting — to make the certificates work for you. Print as many as you like on the paper of your choice. Designs are set to work on standard 8.5" x 11" paper. It's simple and easy to do.
Funny Award Categories:
• Job Well Done Awards
• Poking Light Fun Awards
• Teamwork & Leadership Awards
• Department-Specific Awards
• Employee of the Month Awards
• Build-Your-Own Awards


Award Templates:
• Appreciation Award Template
• Excellence Award Template
• Leadership Award Template
• Recognition Award Template
• Teamwork Award Template
• Employee of the Month Awards

Award Templates, cont.:
• Great Job! Award Template
• You're the Best! Award Template
• Congratulations! Award Template
• Way to Go! Award Template
• Excellence Award Template
• Achievement Award Template
Download Details:
Format: PDF - Three (3) Files in all
Publisher: Larry Weaver Entertainment, LLC
Copyright: © Larry Weaver Entertainment, LLC Standard Copyright License
Language: English
Country: United States
Required Free Software: Adobe Reader
User Reviews:

Great and Simple!
"When we came up with the idea of having some fun awards at our Christmas Party I envisioned I had bitten off much more than I could chew with 200 staff and 1 week out from our Christmas party! I was over the moon when I discovered your product through a Google search! All the hard work done for me! Thank you, this is a great and simple idea!" - Monique A (Mermaid Beach, QLD, Australia)

AWESOME!
"Your next award could be on giving excellent customer service! I am printing the beautiful awards on photo paper as I write. They look awesome! I'm so excited to present the them at our celebration dinner!"
-Sherry Y (Ridgeville, OH, USA)

Hysterical!
"When we started handing out the funny awards at our banquet, everyone was laughing hysterically. It made a great impact amongst all the employees."
-Eugene L (Sacramento, CA, USA)

Definitely Recommended!
"Whilst normal sales conferences are dull, having the Funny Employee awards on hand brightened up the mood and provided the whole company with many a good laugh. We would definitely recommend these awards as a good light-hearted way to brighten up normal company proceedings."
-Simon P (Amsterdam, The Netherlands)

Top of Page
About the Author:

Larry Weaver is a professional touring stand-up comedian and owner of Larry Weaver Entertainment agency. A regular on Sirius XM radio's "Laugh USA" and "Blue Collar Radio", Larry has shared the stage with the likes of Chris Rock, Ray Romano, Faith Hill and "Weird Al" Yankovic. He has performed over 1,000 live shows in 37 states and has appeared as a guest on over 100 morning radio programs.
Larry created Fun Awards for companies and organizations who wanted to have fun while showing appreciation to their staff. He is available to host the "Fun Awards Show" worldwide.
Frequently Asked Questions:
Do you deliver to Australia, Canada, New Zealand, South Africa, United Kingdom, etc.?
Yes. The certificates are available in PDF format for instant download. They are not shipped. Immediately after purchase, you can access the PDF and start printing your certificates.
How long can I access the certificates?
Forever. The certificates are yours to keep. Save the file to your computer and use for years to come!
Can I print use regular paper for printing?
Yes. The certificates are ornate enough that you do not need special certificate paper to make them look nice. Regular paper will work fine, although you may want to use a thicker paper or glossy stock to make the certificate look more professional and last longer.
Can I make changes to the PDF file?
Using the latest FREE version of Adobe Reader, you can open the PDF, type into the editable form fields (name, date, presenter), and print as many as you like. However, the PDF is "secured" to prevent unauthorized changes. To test the functionality you need, be sure to try out the sample PDF before purchasing.
Please see all Frequently Asked Questions and Contact us with any questions you may have about our funny office awards certificates.
100% Money-Back Guarantee!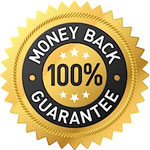 Buy our Fun Awards with the comfort of knowing that your order is backed by a 100% Money-Back Guarantee. This 30-Day Guarantee gives you plenty of time to try your certificates to see if they fit your needs. If for any reason you need a refund, just contact our owner Larry Weaver for instructions on receiving your refund.
Shop with Confidence
Our website uses 128-Bit SSL Encryption on pages where private information is entered. We do not store your credit card numbers or share your information with any third party.

Top of Page