Employee of the Month Certificate
Around every place of business, there comes a time when it's necessary to give your most valuable employees a "thank you" that shows you care. Add some laughs to the tried and true "employee of the month" formula with these creative and funny certificates.
Sample Employee of the Month Certificates: 12 in All!
Find these Employee of the Month Awards in 101 Funny Employee Awards by Larry Weaver.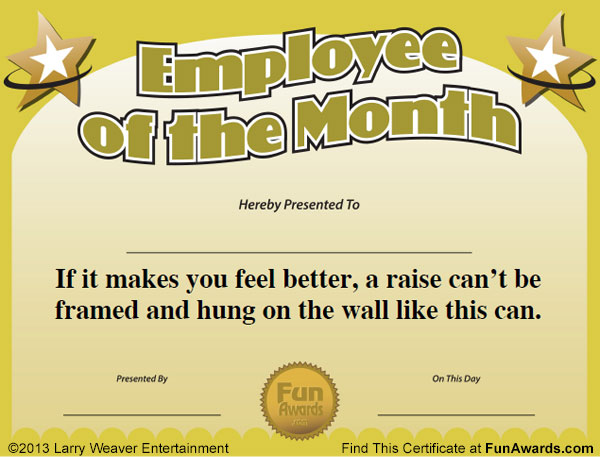 Free Employee of the Month Sample Certificate (PDF)
Want More? Download 101 Funny Employee Awards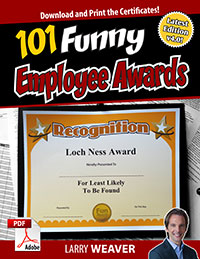 101 Printable Funny Award Certificates for employees, coworkers, volunteers, and staff. Includes 12 printable "Employee of the Month" award certificates plus six editable "Employee of the Month" award certificates in colorful designs, along with Awards Templates for: Appreciation, Excellence, Leadership, Recognition, Teamwork, and Achievement. Appropriate for everyone, no matter the employee or the type of business. Read more...
101 Funny Employee Awards (4th Edition)
by Larry Weaver


Format: PDF Download
Price: $34.99 SALE $29.95